Welcome to the Official F@H Support Forum!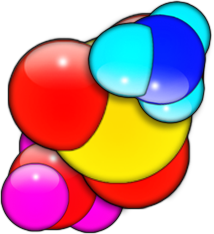 Thank you for visiting this site. Please find below sections of helpful information that will help you understand more about the F@H Software and how you can contribution to the F@H Community

Below is an index to help you navigate this topic with ease:
1 - Getting Help With Folding@Home
- An introduction to the F@H support system
2 - Temporary Restrictions For New Members
- Newly registered members may find this useful
3 - Introduction To Common F@H Jargon
- Brief overview of vocabulary specific to the F@H Community
4 - Getting Started With F@H (Basic)
- A quick-start guide to help you fold your first WU!
5 - Getting Started With F@H (Advanced)
- Few pointers as you reach the next chapter in your folding journey
6 - How To Post A Log File (Windows)
- Instructions on how to post a log file from the F@H Client here on the Forum
7 - How To Post A Log File (Linux)
- Instructions on how to post a log file from the F@H Client here on the Forum
8 - How To Post A Log File (macOS)
- Instructions on how to post a log file from the F@H Client here on the Forum
9 - Generic Troubleshooting Tips
- Advise for common issues for F@H Client
10 - Additional Links
- Other articles to learn more about the F@H Community and F@H Project