Dear F@H Team,
since yesterday I've been having problems with the bonus points and the statistics at foldingathome.org
yesterday I had to switch from wlan to lan. Since then I have not received any more bonus points. I haven't changed anything else on the pc. switching back to wifi didn't help either
First wu without Bonus Points 07.14, 3pm
Before ~500.000pts, After ~67.000pts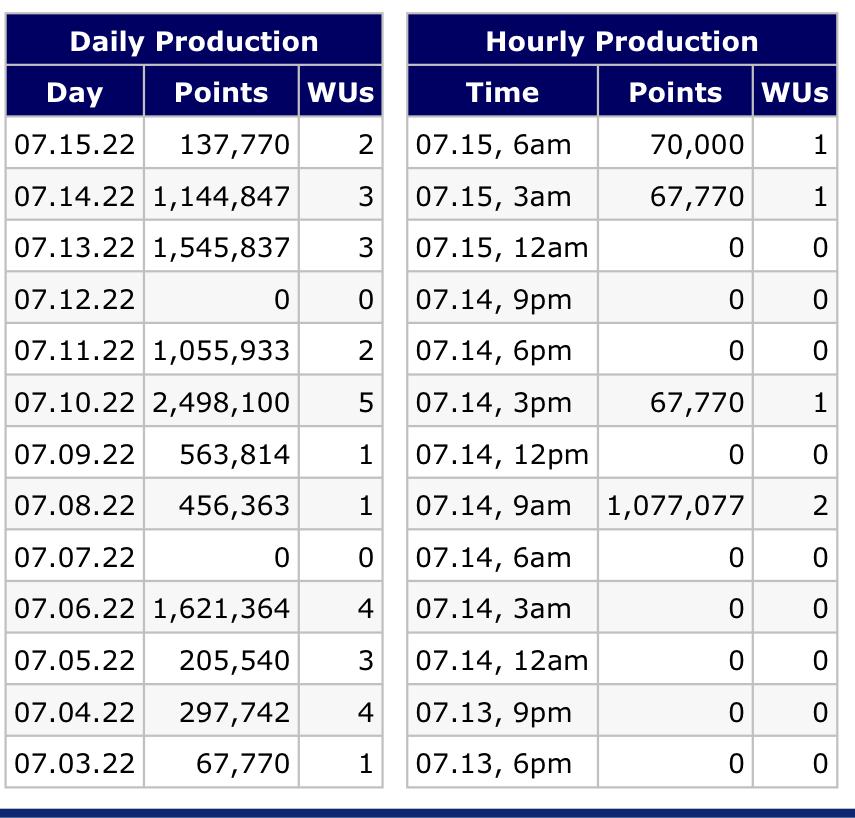 https://folding.extremeoverclocking.com ... ?u=1299962
even stranger is the display on stats.foldingathome.org - here shortly after finalize the wu it says "My work unit was last recorded 10 Minutes ago" and After an hour " My work unit was last recorded 23 days ago" - why?
https://stats.foldingathome.org/donor/id/620816653
i Need help …
My System:
Ubuntu 18.04 LTS, RTX3080, i3 10100f
Only GPU is folding